The English Comedy Night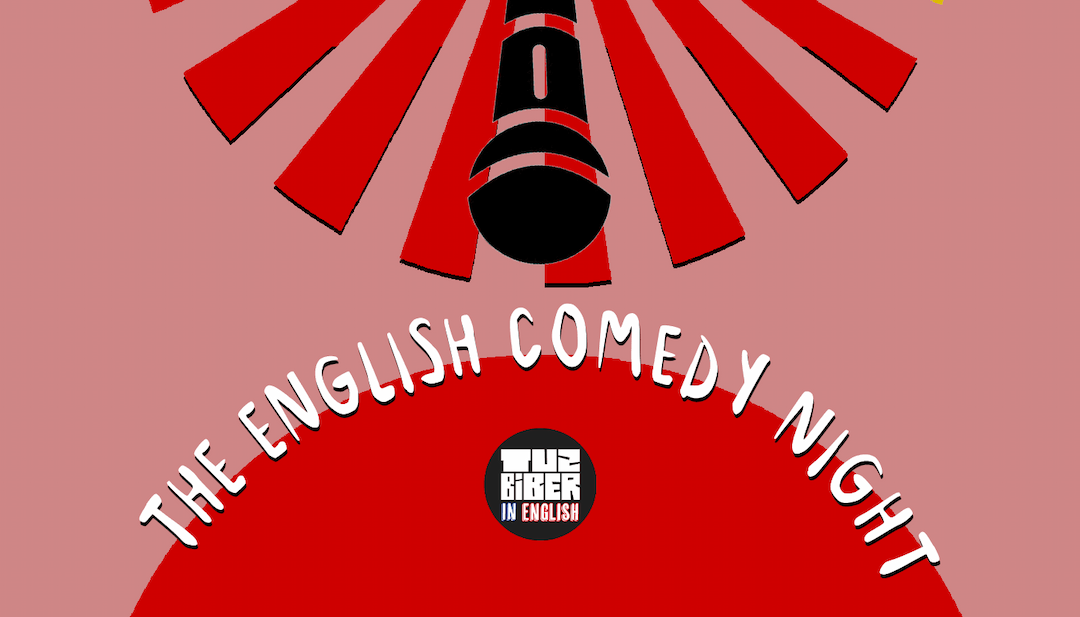 TuzBiber is proud to present some of the most hilarious local and global talents to your liking. Come join us on the best English night out on the 21th of December at 9 PM at Aylak Bar Kadikoy!
MC: Hassan OJ
Fatih Bayrakcil
Ahmet Hatipoglu
Rom Furcifer
Ceylan Unal
Hassan OJ is a young multilingual comedian from Pakistan who studies and works in Istanbul, He's been here for two years but already has a lot to say. He will either become a Computer engineer or a Comedian and you get to decide.
Fatih Bayrakcil, a.k.a. Misfit Chameleon, is an English speaking comedian from the exotic town of Sivas, who thought he had an alright childhood until looking back on it to find jokes. He never quite fits in but is under the false impression that he disguises it well.
Rom Furcifer is an Iranian comic who has been doing comedy for more than 4 years in Budapest. He just moved to Turkey for while and brought his insane, absurdist, and manic flavour of comedy as a souvenir. He might have an uptight persona on stage, but he has nothing but love for everyone disregarding their differences.
Ceylan Ünal is a bilingual comedian who studied and worked in U.S. for 9 years. She has been performing in both English and Turkish; telling her stories in a tone that women talk only when they are among themselves. This Generation X woman is no longer "nice" she prefers to be "naughty" on stage.
The show will be hosted at Aylak Bar Kadıköy. This event is entirely in English and for adults only – 18+. TuzBiber's rights are reserved to do last minute changes on the lineup of the shows. The last call for attending the show is 30 minutes after the show start or your tickets will be cancelled. The tickets are non-refundable.
Tickets may be available at the door depending on the capacity (cash only)
MEKAN
Aylak Bar Kadıköy
Caferağa, Tellalzade Sk. No:13, 34710 Kadıköy/İstanbul