The English Comedy Night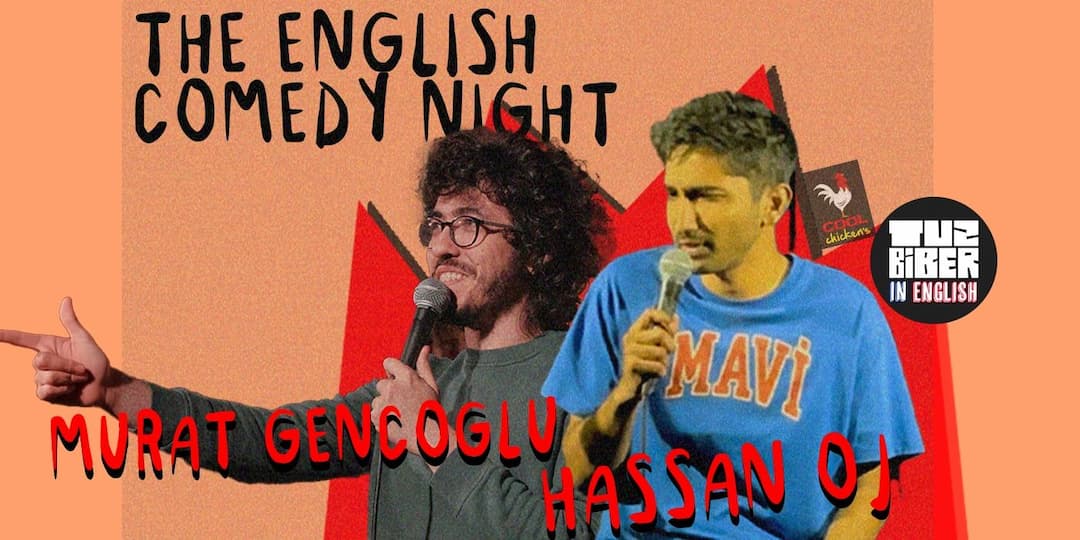 TuzBiber is proud to present some of the most hilarious local and global talents to your liking. Come join us on the best English night out on the 29th of November at 9 PM at Samsun Cool Chickens!
Murat Gencoglu
Hasan OJ
Murat Gencoglu is a global comedian. After living in the UK for 5 years he is now fluent in humour in both Turkish and English comedy. His dark but cute jokes will give you laughtery overload.
Hassan OJ is a young multilingual comedian from Pakistan who studies and works in Istanbul, He's been here for two years but already has a lot to say. He will either become a Computer engineer or a Comedian and you get to decide.
The show will be hosted at Samsun Cool Chickens. This event is entirely in English and for adults only – 18+. TuzBiber's rights are reserved to do last minute changes on the lineup of the shows. The last call for attending the show is 30 minutes after the show start or your tickets will be cancelled. The tickets are non-refundable.
Tickets may be available at the door depending on the capacity (cash only)
MEKAN
Cool Chickens
Güzelyalı, 3003. Sk. No:19, 55270 Atakum/Samsun