Murat Gençoğlu - Legalize Free Speech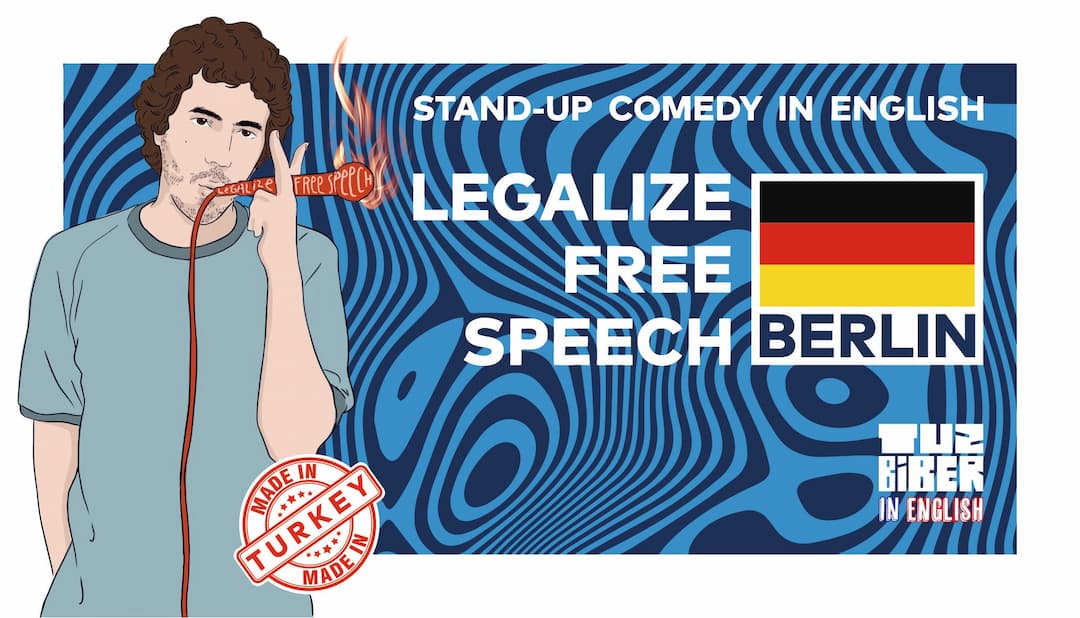 Meet Murat Gencoglu, the witty maestro of comedy, raised in the land of Turkey. He has been gracing the stage with laughter for a solid decade, effortlessly delivering punchlines in both Turkish and English. With two Turkish standup specials under his belt, Murat is now unleashing his comedic prowess on a global scale with his first English solo show, fittingly named "Legalize Free Speech."
Having spent a good chunk of his life in London, soaking up the humor of live comedy shows and conquering the stages at events like the Edinburgh Fringe Festival and Roast Battle London, Murat returned to Turkey and set ablaze a promising English comedy scene in Istanbul. Now, presenting himself as an English Stand-up Comic, Made in Turkey.
Join Murat on a hilarious journey through his life, as he fearlessly tackles topics like growing up in Turkey, grappling with racial identity, questioning institutionalized religion, navigating the complexities of woke culture, and even delving into the intricacies of having a dearly departed father. His desire to explore the edge of ethical boundaries is woven seamlessly into a tapestry of jokes that will leave you questioning whether you should be laughing—spoiler alert: you should!
Join Murat on this comedic escapade, where he skillfully weaves dark yet silly jokes that cater to all walks of life. By the end of the show, you'll walk out of the room with a smile, reassured that, no matter what, you're at least better than one person – Murat. So, come one, come all, and let's embark on a laughter-filled journey with Murat Gencoglu as he crusades to "Legalize Free Speech" with a style that's as unique as the blend of cultures that shaped him.
The show will be hosted at Space Medusa. This event is entirely in English and for adults only – 18+. TuzBiber's rights are reserved to do last minute changes on the lineup of the shows. The last call for attending the show is 30 minutes after the show start or your tickets will be cancelled. The tickets are non-refundable.
Tickets may be available at the door depending on the capacity (cash only)

MEKAN
Space Meduza
Skalitzer Str. 80, 10997 Berlin, Germany